Get 500 Discount by using HDFC Bank Cards , Use MCHDFC500 Coupon Code, Valid till 30-Sep-19
Welcome to MIRAS CARPET INDUSTRIES
Established in 1983 as a recognized Manufacturing and export-trading house.
Miras Crafts is a Sister Concern and Online Business Chain Of  'Miras Carpet Industries' Miras Crafts is a leading Carpets and Rugs Manufacturer, Carpet Dealers In Bangalore online and Offline in India. Miras Crafts is engaged in the business of Handmade Carpets, Rugs, Handicrafts, Pashmina Shawls, Cashmere Stoles, Women Stoles, Jewelry's, Silks and other Heritage items of India and the Middle East Miras Carpet Industries was Initially established in 1983 as a recognized export-trading house. Miras Crafts has successfully contributed to improving the cottage and village industry in India and has helped artisans and master craftsman to present their art to international buyers worldwide.
MIRASCRAFTS COLLECTIONS
OUR PRODUCTS
Carpets and Rugs Manufacturer, Supplier and Dealers in India.
We only sell Beautiful Carpets and Never our Ethics.
Why Choose MirasCrafts?
Shopping for a Carpet should be an enjoyable experience. Unfortunately this isn't always the case. However, at MirasCrafts we ensure that our customers are educated about carpets & rugs prior to buying. We are synonymous with honesty, integrity and reliability. We only sell beautiful carpets and never our ethics.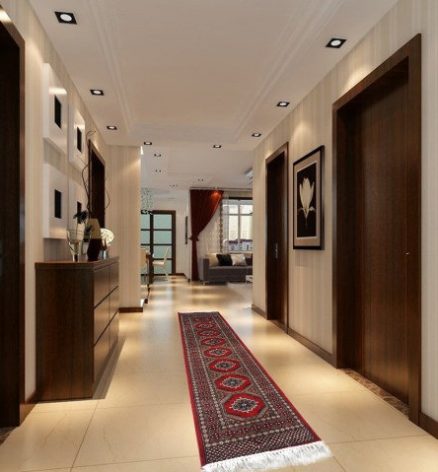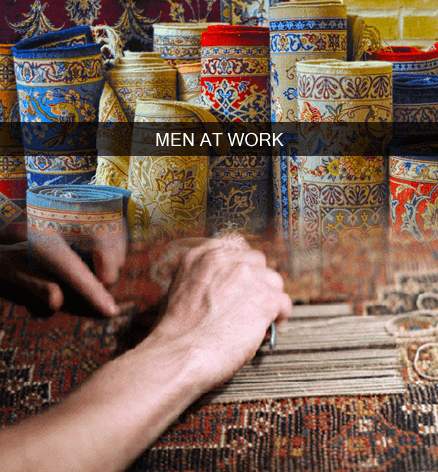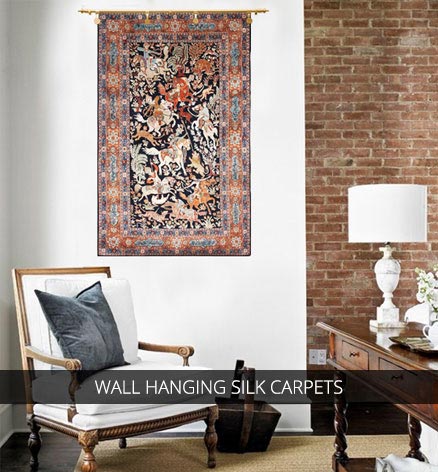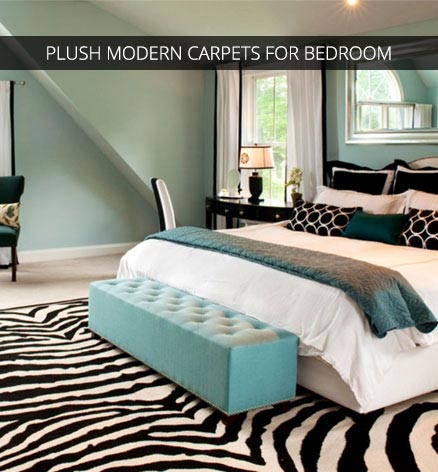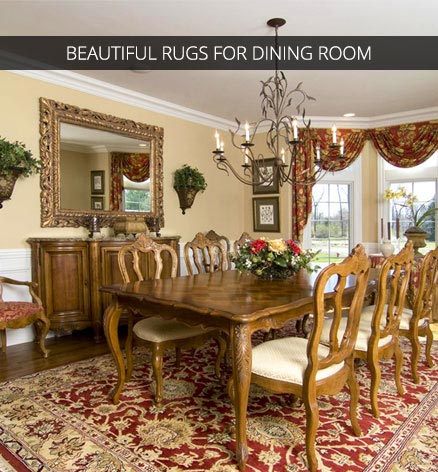 MIRASCRAFTS PRODUCTS
POPULAR ITEMS
Visit our shop to see amazing creations from our designers.


Add a dash of elegance and vibrancy to your living room area by laying this Beautiful Red Kirman carpet from Miras. Featuring a fabulous design, this handmade carpet will certainly garner attention from your guests.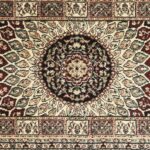 Best Handmade Carpets with Latest Designs – I had recently renovated my house and was looking for a few good quality carpets. After a thorough survey, I finally found Miras Craft and I am very satisfied with the purchase of my new silk and woolen rugs. Highly recommended.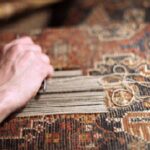 Huge Variety at Best Prices – There are so many carpet stores around the city, however, I was recommended to Miras Craft by my sister who has been buying carpets from them for the past 25 years and is extremely happy with their products and service. They shipped my 4 runners to my house in San Francisco and was home delivered. Would love to go back again.
FURNITURE GUIDES
OUR LATEST NEWS
Latest trends and inspiration in interior design.


Keeping your carpets clean makes a big difference to your home. When your carpets are clean, they look good, smell good, and your whole home just takes on a much nicer ambiance.
Wearing shoes in the house increases the amount of dirt and mess you track in over your lovely, clean carpets. Shoes also have a harder tread than slippers (and certainly harder than bare feet or socks), and will wear down your carpets faster.
Keeping your carpets bright and fresh is a must for any home.
Miras Carpet from Carpet Cleaners, Bangalore says keeping your carpets clean and fresh is simple when you follow these 8 easy steps:
Ditch the shoes
Make it a family habit to ditch the shoes as soon as you come in the door, and encourage your visitors to do the same.
Wearing shoes in the house increases the amount of dirt and mess you track in over your lovely, clean carpets. Shoes also have a harder tread than slippers (and certainly harder than bare feet or socks), and will wear down your carpets faster.
Add carpet protection
Adding an attractive rug in an area of your home that gets a lot of footfall will help keep your carpets clean. Of course, the rug will still need regular maintenance too, but taking up and deep cleaning a rug is a lot simpler than deep cleaning a whole carpet.
You can also add chair mats to save your carpet from chair legs or the wheels on desk chairs.

   4. Vacuum regularly and well
Regular vacuuming is a simple way to keep your carpets cleaner for longer. You'll see a difference in carpet cleanliness if you vacuum three times a week. Regular vacuuming picks up dirt and stops it from getting trodden in.
There's a trick to effective vacuuming – go slowly. The higher the foot traffic in an area of your home, the slower you should vacuum, as a quick pass won't necessarily pick up all the dirt.
Replace filters and bags regularly
Whether your vacuum is upright or canister, filtered or a traditional bag model, keeping it in good working order will help keep your carpets cleaner for longer.
There's a trick to effective vacuuming – go slowly. The higher the foot traffic in an area of your home, the slower you should vacuum as a quick pass won't necessarily pick up all the dirt.
Make sure you change your filter or bag regularly. If you don't, your vacuum could lose suction and fail to effectively pick up dirt.
Deep clean twice a year
Nothing beats a proper deep clean when it comes to protecting your carpets and keeping them as clean as can be. Instead of waiting until your carpet looks dirty, make a twice-yearly note on your planner or calendar to give your carpets a proper Washing and cleaning.
You can hire a carpet cleaner for the weekend if you want to tackle the job yourself, or call in a professional for the best possible finish.


Keep an emergency kit on hand
Help protect your carpets by keeping a few simple items on hand in case of stains…
–  Commercial carpet stain remover for those stubborn stains.
– Club soda is good for wine or beer spills.
– Shaving cream is a simple home remedy that works for most carpet stains.
– Try ice cubes for chewing gum, which help freeze the gum, making it easier to remove.
– When mopping up your carpet, always blot. Don't scrub as this could work the stain in deeper.
– Hydrogen peroxide is effective against blood stains.
–  A few drops of dishwasher detergent in water for most spills.
Keeping a few things on hand means you can deal with any spills as they happen. You might have most of these items in your home already.
Deal with stains straight away
The longer a stain is allowed to set, the harder it'll be to get it out. Prevent set-in stains by dealing with any spills or stains as soon as they happen.
When mopping up your carpet, always blot. Don't scrub as this could work the stain in deeper. If you're dealing with solid dirt like food or mud, gently scrape it off with a dull knife.
Take steps now to protect your carpets from dirt and stains, and deal with any spills or muck as soon as they happen.

Handmade Rugs & Carpets, Manufactured in India.
Miras Carpet Industries is an award winning brand of handmade Carpets vintage products Of India, where the age-old craft of carpets meets the traditional and contemporary, designs and forms. Our brand takes the art of carpet creation to a new high. We started this journey of customizing Rugs & Carpets for Projects, including Luxury Hotels, Lounges, and Palaces & Premium Residences in September 2009 from our Old Airport Road, Bangalore, India outlet.
We offer not only traditional Persian or custom made Carpets but with our innovative designs we turn silk or wool Yarn into pieces of Art. Our design studio offers a variety of options from uber luxurious carpets that are studded with Swarovski Elements to Hand-Knotted to Hand-woven carpets made in Handspun Bamboo silk that resemble a canvas painting. Designs which seamlessly blend beautiful fibers like Malbari Cocoon Silk, Banana Silk, Raw Silk, Bamboo Silk and New Zealand wool.
Embellished with Austrian Swarovski crystals to create never seen before handmade pieces which are unique. No longer will the carpet remain a floor piece, our designs & innovations are turning them into embellishments to suit your décor without which no house will be complete
Miras Carpet Industries Carpets & Rugs have adorned some of the best Homes, Villas and Palaces across the world and are also very proud to be a part of some of the Best Hotels, VVIP Lounges, Airports, Government Buildings, Legislative assembly's etc across the world.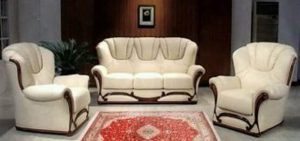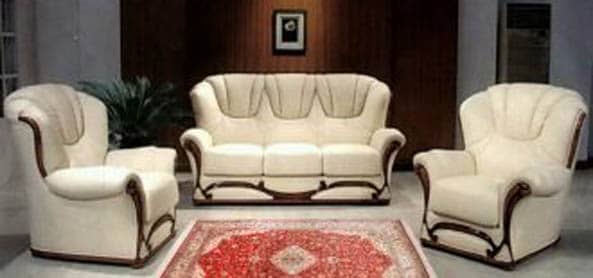 Carpets play an important role in enhancing the ambiance of where ever they are placed. They have always been a symbol of tradition, culture, art and history. With the recent advancements in furniture and architecture, the rugs have completely evolved as well. But, in order to stay close to one's heritage and ancestors, traditional carpets are no less than any jewel. India has a history of traditional carpet making and holds a record 35% shares of handmade carpets and 90% of the machine made. The carpets are unique as the intricate designs and patterns threaded onto these unique pieces are not only historical but also shows the cultural legacy of the region as well. If you are looking for buying a hand-made carpet then, Miras Carpet Industries is the best choice in India.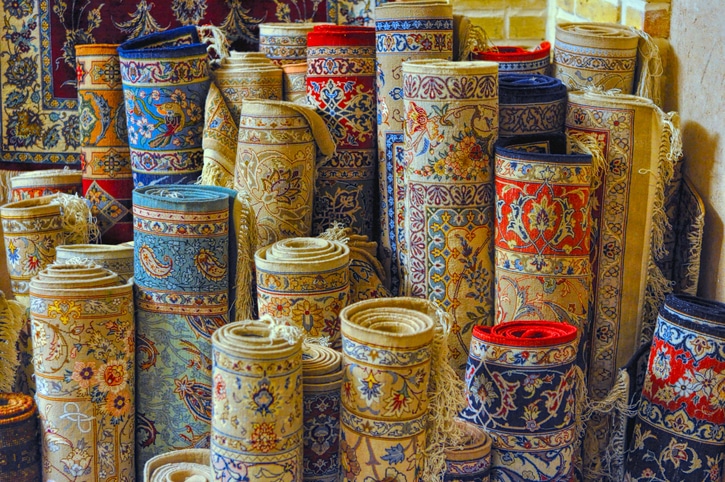 The Fading Tradition
Recent reports have indicated that the carpet business has been facing a downfall due to the emergence of new and modern rugs available in the marts and famous shopping stores. The machine-made carpets have greatly caused a decline in the selling of hand made crafted rugs and carpets in the country. This has resulted in the fading away of not only just the tradition but also has taken away the earnings of the carpet weavers. The hand-made carpets are a representation of a craftsmen skills and struggles. The blood, sweat and tears which they put into their work is unmatchable as compared to the machinery. These middle people which carpet manufacturers hire need help and a consistent source of earning for which Miras Crafts is aiming to increase its manpower.
It is an online business and trade house which was established by the founders Mr. Mir Nawaz and Mr. Mir Waseem in 1983 in Bangalore, India. The craft house has its origin from Kashmir and its factory is located in Lalbazar, Srinagar. Apart from Bangalore and Kashmir, the company has its dealers and suppliers in Delhi and Mumbai as well. This carpet manufacturers has an established business of handmade rugs, shawls, pashmina and cashmere stoles and jewelry. Moreover, this carpet manufacturer and seller based in Bangalore are the only carpet dealers and sellers who have won the best expo awards in the realm of carpet industry. Certified by the Carpet Export Promotion Council of India (CEPC) and Importers and Exporters by Director General of Foreign Trades, India, this Kashmiri and pashmina carpet store in Bangalore deals with commercial as well as domestic carpets and also offers the facility of customized items according to the demands of the clients.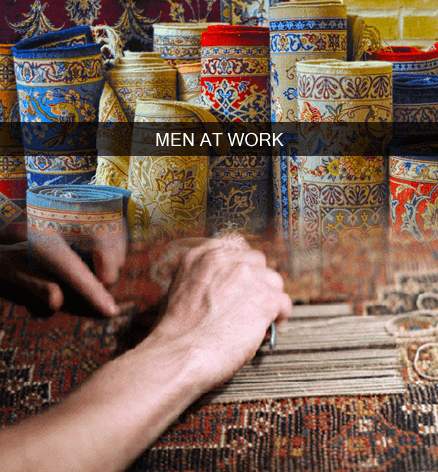 handmade carpets, hand knotted carpets, kashmiri carpet.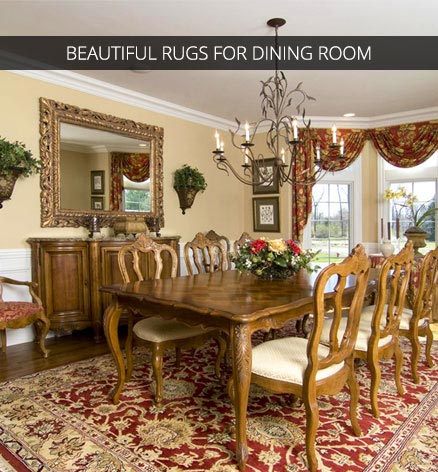 The main mission of the company headed by Mr. Mir Nawaz is to preserve the local heritage of the region and promote awareness about the importance of the hard work done by the local craftsmen among the young generation of the country who is drifting away from the historical heritage and architecture of the country. Our main targets are the local customers, hotels and IT in Bangalore.  In order to increase the man power, we are aiming to create 20,000 to 30,000 jobs in the next fiscal year.
Services at Miras Carpet Industries.
The Miras Carpet industries offer its services even after the purchasing of the items such as washing, cleaning, dusting and restoration of the carpets and rugs. The online services provide all the details about the design, price and information about the items.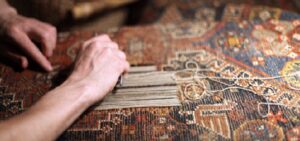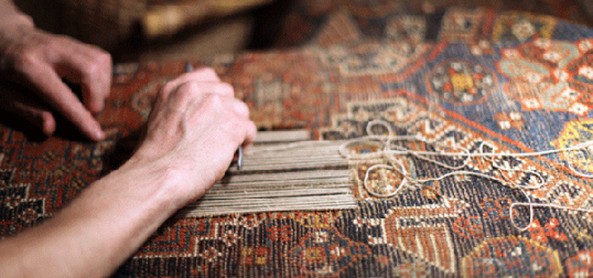 Repairs and Restoration Washing And Care Of Carpets/Rugs
Carpet Fringe and Edge Repair For Handmade and Oriental Rugs
Contrary to popular belief, the fringes and edges of a handmade rug are not for decorative purposes. They are the extensions of the weft (horizontal lines) and warp (vertical lines) that form the rug's foundation. The weft and warp are made from cotton, wool, silk or even jute, and if pulled, torn or damaged, will unravel the woven pile (knots) of the rug.
Top Four Reasons For Carpet Fringe Repair
Improper vacuuming
Pets pulling the fringes
General foot traffic
Improper cleaning or lack of cleaning
Unfortunately, fringes are often the first part of the rug to get torn and damaged. Routine maintenance, as well as being diligent about handling minor repairs, will not only protect the rug, but also prevent further unraveling and more costly repairs. The extent of a rug's damage, the type of rug it is, and the rug's foundation fiber will determine how much repair work is required for the rug's fringe. Securing the fringes with proper overcast stitches, implanting new fringes, re-weaving rows of damaged piles (missing nap), and making new fringes are all various options that can bring your rug back to its original condition.
Below are the stages of a rug's fringe implant process. Keeping the border design intact, fringes were implanted, and secured.
The fringe repair below shows implants added at the knots of the tassels, while secured properly to prevent the original fringes from unraveling.
Below: An unraveled edge is repaired after both the appropriate wool and color match are chosen.
Rug repair is a craft and learned skill. It also requires rug knowledge and integrity. Yes, integrity.
Most people may not know if the foundation of their rug is cotton, silk or wool. They rely on their rug cleaner to tell them.
Although a majority of handmade rugs have cotton foundations, a small percentage of rugs are wool on wool. Then, there are expensive, natural, 100% silk rugs with silk foundations. We have also seen some art-silk rugs with cotton foundations (made mostly in India and China.) If you have an expensive natural silk rug, you do not want to see the fringes repaired with art-silk. Do you want to deal with someone who will charge you for real silk, and then give you faux silk?
You must be careful to whom you give your business.
Fringe repair cannot be just cosmetic, or a façade hiding the unravelling foundation of a rug. Improper repairs will lead to further issues down the road.
We always recommend a handmade rug be repaired to its original condition. However, fringes can be cumbersome to manage, and costly to implant at times. Remember though, the value of your rug for resale, or insurance purposes may be somewhat compromised by the choices you make.
If your fringe is giving you a headache, there are other alternatives:
– Remove the fringes, secure the ends, and hand weave the edge.
– Tuck/fold the fringes, then cover them with a machine made fringe.
– Secure and shorten the fringes for ease of maintenance.
Ready to Repair Your Carpet Fringe?
If you own an antique rug, a 100% silk rug or a family heirloom, we suggest investing the time and money to restore your rug's original fringes.
Call us at +91 80 4157 1894 MIRAS CARPET or fill out our contact form here to properly clean and repair the fringes of your handmade rugs.
Carpets & Rugs cleaning, Repairing and restorations services
We undertake cleaning of all types of Carpets and Rugs, whatever makeup, size, origin or condition. Kashmiri, Persian, Afghani, Turkish, Pakistani etc. Our team is skilled in cleaning Wool, Silk, Wool and Silk blends, cotton and synthetic carpets and Rugs.
We only use top quality detergent based or organic products for our cleaning services. We guarantee the removal of extensive, stubborn build-up of dirt and soil in your carpets and rugs. We use eco-friendly products in our cleaning methods.
You can trust Miras Carpet Industries for all your Carpet and Rug cleaning requirements as we have over 35 years of experience, and offer the most comprehensive Oriental Carpet cleaning and Restoration service in Bangaluru India.
We are specialize in the cleaning of handmade Carpets and Rugs from India, Persia (Iran), Turkey,Pakistan or from any other Tribal region in the world. And these could be new, antique or semi-antique , no matter what kind, we will do the job.
Usually we clean Carpets and Rug in 7 to 10 days time depending on the quantity, sizes, condition and weather. Moreover we do all this at most reasonable and realistic prices.
We are experienced at dealing with the many kinds of problems your carpets may have encountered. To achieve perfect and safe cleaning results, your carpets will be tested for color fastness before we wash them. If your carpet fails the test, and the colors are likely to bleed, then we will use special methods like dry cleaning. Before we start the process we will check to see if there are areas on the carpet that is more soiled, or if there are any stains on the carpet. If so, we pre-treat these areas and inform you about the process.
We are experts at removing stains, using many different special products, but please understand that not all stains can be removed, as they may have permanently changed the colors of the fabric, particularly in Wool Carpets and Rugs.
In general most carpets and rugs go through the following cleaning process
First, as much dust as possible is removed from the carpets, by putting them through a special carpet duster. Then the carpets are washed by hand, and depending on the type, completely submersed and soaked in water. Depending on material and condition, all carpets are cleaned using different products. The carpets are then rinsed carefully front and back. After this thorough cleaning, the carpets are put through a special roller wringer, which gives them a final rinse and removes as much water as possible, in order to facilitate the drying process. The carpets are then hung to dry in a warehouse drying room.
All the products are work of art and are entirely hand-made handcrafted product of Kashmir, India that has been painstakingly created using the finest handpicked natural fibers and dyes. As you are already are aware that this is indeed a lifetime purchase, nonetheless it is in your hands to ensure that it is certainly so and can thus become a treasured and precious part of your family heirloom that can be cherished for years to come.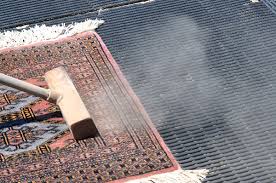 Step 1. Carpet / Rug Dusting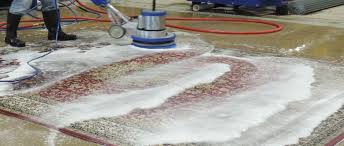 Step 2. Carpet/Rug Washing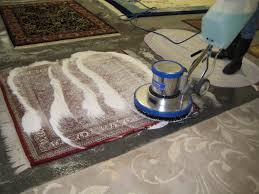 Step 3. Carpet Washing Cleaners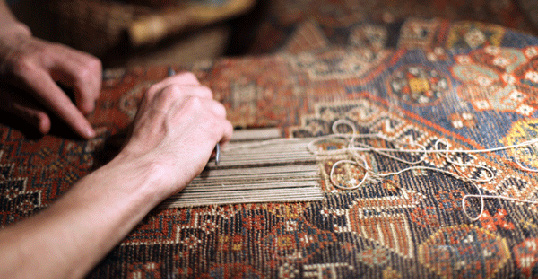 Step 4. Carpet/Rug Repairs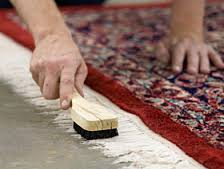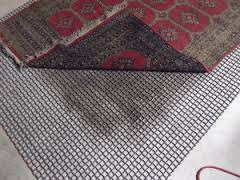 Step 6. Drying Carpet/ Rug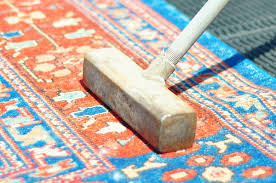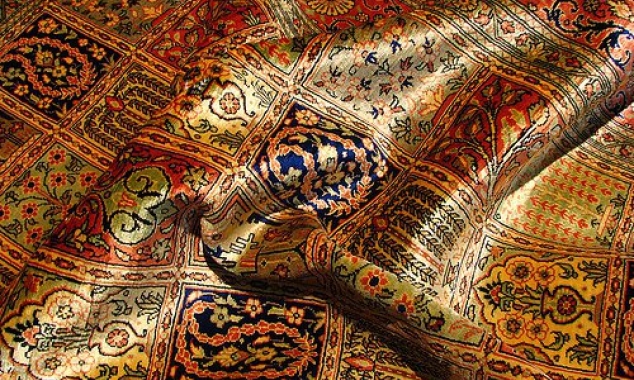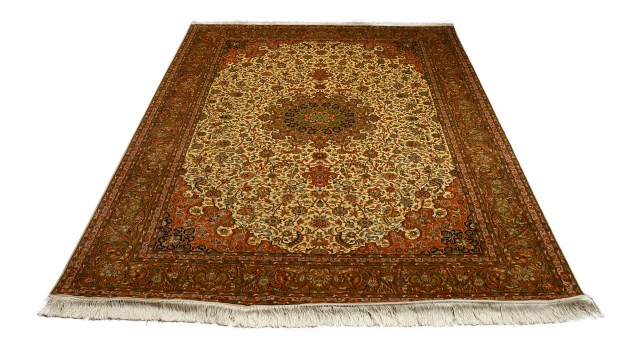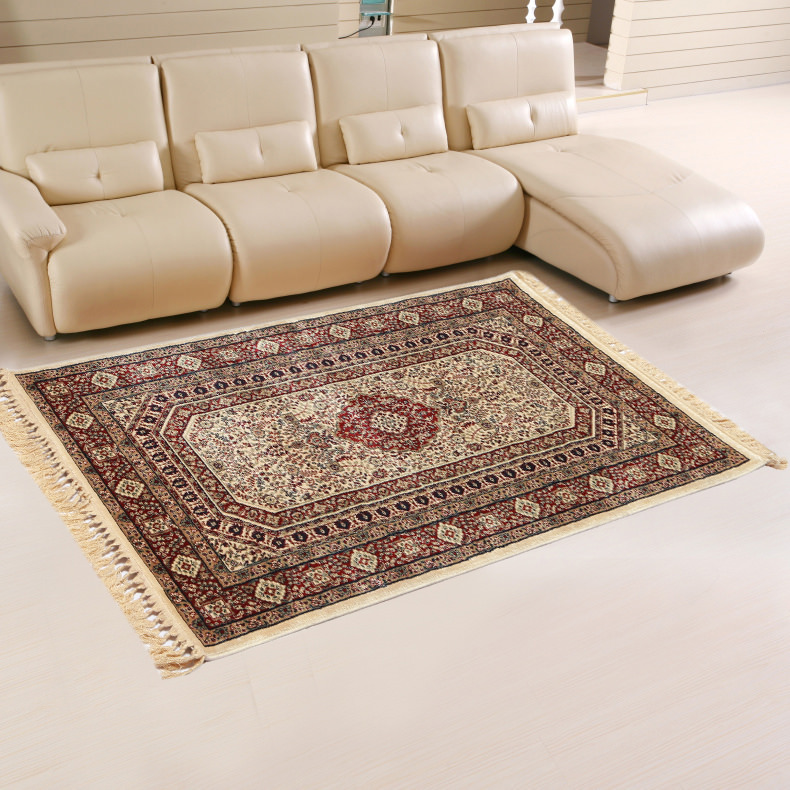 General Washing & Maintenance Instructions
To be dry-cleaned or steam cleaned or hand washed only.
Use only cold or lukewarm water and carpet shampoo for scrubbing with the help of a cotton swab or a sponge.
Do not use strong detergents or solutions with concentrated alkaline contents.
Avoid drenching the entire carpet and dry the back of the carpet first if and when soaked.
Avoid direct sunlight on the carpet
Please Vacuum or Hoover the carpet along with the pile of the carpet and never against the pile (i.e. only in one direction).
As the carpets are Moth proof hence do not use any naphthalene balls or anything similar for storage purposes.
Walk on Your Rug Barefoot
The best way to keep a rug clean and long lasting is to keep it from getting dirty. Removing your outdoor shoes when you enter the house is an easy way to add years to the life of your rug, and to decrease the expense of professional cleanings. Bare foot, clean slipper or sock footed traffic is much kinder to your rug than hard soled or high-heeled shoes. Leaving your outdoor shoes at the entrance to you home tracks in much less dirt.
Having several pairs of clean cotton slippers in different sizes for your guests will encourage visitors to relax and feel at home while protecting your carpets.
And don't forget to:
Vacuum regularly
Remove spills immediately
Professionally clean (for residential use: once every year or two)